The popularity of granite has increased dramatically in recent years. It's beauty, as well as its durability, make granite an ideal choice for kitchen countertops and vanities. Here are a few reasons why you should consider granite from Granite Services for your home: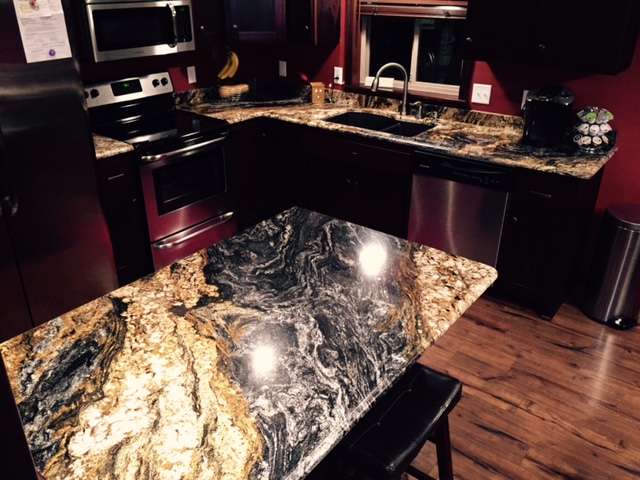 The Choice Of Interior Designers
Granite is the countertop material of choice for most interior designers. It defines elegance in a kitchen. The natural beauty of a granite kitchen countertop complements any style of cabinetry, from French country to the sleek lines of cosmopolitan styles.
Durability
The durability of granite as a countertop makes it a favorite of home chefs, as it can withstand more abuse than standard laminate countertops. A cook can set down a hot pot without fear of damage to the polished finish. Second only to diamonds in hardness, granite is simply the best work surface available.
One-of-a-Kind Beauty
With many multi-faceted colors to choose from, granite offers that elusive, one-of-a-kind beauty homeowners desire. As a result, each unique granite countertop, adds its own character and warmth to kitchens, baths, and other areas of the home.
Maintains Value
Granite kitchen countertops have proven to be a wise investment for homeowners. While the final cost of installing granite countertops will be more than other countertop material choices, granite will outlast other materials and maintain its value.
Granite Remnants
Giallo Portanio 54x45
Giallo Portafino 78x40
Arabescato Venafco 55x47
Biano Antico 48x24